new lt1
02-10-2008, 12:07 AM
Registered User
Join Date: Jan 2008
Location: dearborn hts, Michigan
Posts: 160
new lt1
---
i just bought this z28 1996 convertible with 50,000 for 5700 what you all think i got pics below. i was thinking painting it all black with silver stripes they will match the black rims with silver lip that im puting on and yes the cowl hood will be going on next after the front end converison let me know what ya think:


C:\Documents and Settings\Administrator\My Documents\camaro1.JPG

C:\Documents and Settings\Administrator\My Documents\camaro2.JPG

C:\Documents and Settings\Administrator\My Documents\camaro3.JPG

C:\Documents and Settings\Administrator\My Documents\camaro4.JPG

C:\Documents and Settings\Administrator\My Documents\camaro5.JPG

C:\Documents and Settings\Administrator\My Documents\camaro6.JPG

C:\Documents and Settings\Administrator\My Documents\camaro7.JPG

C:\Documents and Settings\Administrator\My Documents\camaro8.JPG

C:\Documents and Settings\Administrator\My Documents\camaro9.JPG

C:\Documents and Settings\Administrator\My Documents\camaro10.JPG

C:\Documents and Settings\Administrator\My Documents\camaro11.JPG
02-10-2008, 10:04 AM
Registered User
Join Date: Jan 2008
Location: dearborn hts, Michigan
Posts: 160
well i live in two seperate locations one in michigan where its ugly during winter where the t-top will stay and the new convertible will be shipped to new orleans where its hot all year round lol
02-10-2008, 01:17 PM
Registered User
Join Date: May 2002
Location: Dallas, Texas
Posts: 5,539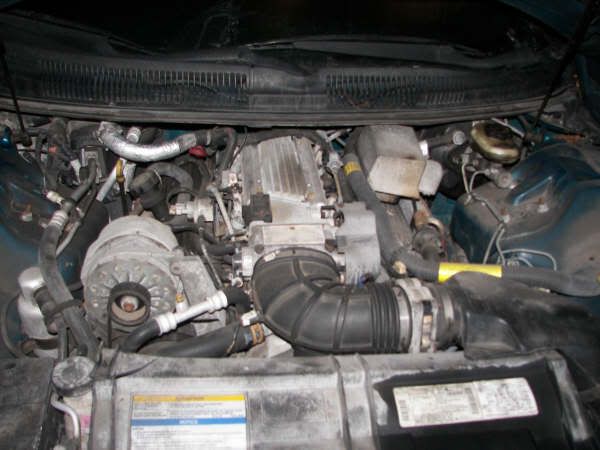 What in the world is that white thing sitting on the valve covers by the fuel lines?
Looks like a good deal for $5700, especially since the seats are leather. The leather used from '93-'96 was much higher quality than the leather used from '97-'02. The car's a freakin' mess though. I don't know how you'll get that engine bay clean without ruining the optispark...
I wouldn't recommend thinking you can paint the car black and have it look good. That would require removing the engine, or you'll be stuck with a teal engine bay.