interior question
04-10-2008, 06:14 PM
Registered User
Join Date: Mar 2007
Posts: 280
interior question
---
is it possible just to remove the little "cd holder" thing in the console of 93-97 camaros? I know there is a bolt in the back of it, i took that out, but it looks like it's still connected to the rest of the console.. thanks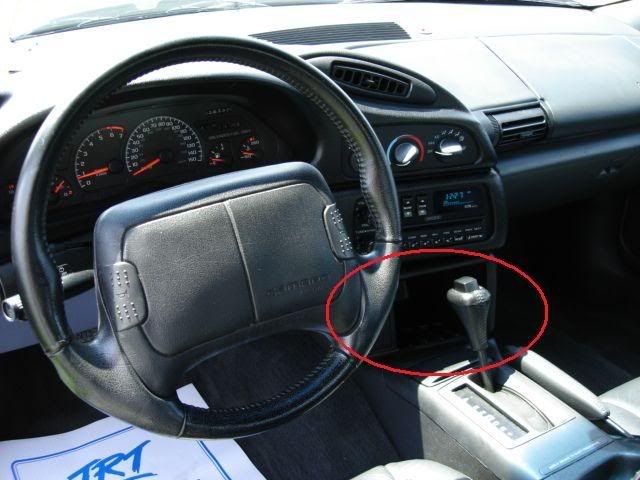 04-10-2008, 07:57 PM
Registered User
Join Date: Mar 2007
Posts: 280
welded??
haha what the hell... you mean glue or what? if anyone's wondering what I'm doing, if you are familiar with those cd holders, you know that every flies out of them if you get more than 1/4 throttle. CD cases don't even fit in there. I usually end up tossing stuff in there since there's nowhere else to put it aside from on the seat (in which it will fall to the side by the door) in the glovebox (pain to reach over and get it), the center console (i only keep garage door opener, insurance card, etc in there), or in the door panel pockets (looks like crap whenever i open the door, also have cracked cds from doing that when i close the door).
so i've taken it upon myself to get a sheet of ABS plastic, a couple of small hinges, and a magnetic latch on it. I think it will clean up the interior a lot, and it will serve a purpose of keeping things in there... well.. in there. also, If I wanted to, I guess I could always just install gauges on there as well, and still store stuff behind it. I will post pics when I am done.
Can't wait, I've wanted to do this since I got the car.
04-11-2008, 11:32 AM
Registered User
Join Date: May 2002
Location: Dallas, Texas
Posts: 5,539
Back in the 90s, the Camaro was advertised as having a CD holder there, but as far as I know... everyone received a Cassette tape holder. Can anybody show me a pic that proves they have a CD holder???
Thread
Thread Starter
Forum
Replies
Last Post
Car Audio and Electronics