ebay find of the...about damn time! LOL
02-02-2008, 01:39 PM
Registered User
Join Date: May 2002
Location: Dallas, Texas
Posts: 5,539
I saw a '93 Dark Green-Gray Z28 with 54 miles on it sell on ebay for $22,000 (or maybe it was $24,000) a few years ago, but it was stored inside a dealer showroom for its entire life. It was PERFECT and worth it to me.
The demand for a brand new Z28 is a lot higher than the demand for a brand new 3.4L V6 Camaro of course. And this thing isn't even brand new, it's rusty.
$19,000 is at least $5,000 to $10,000 more than it would be worth to a collector at that mileage and condition I would think.
02-02-2008, 01:48 PM
Registered User
Join Date: May 2002
Location: Dallas, Texas
Posts: 5,539
I asked the seller of the pink Camaro to send me some pics of it when the paint was still brand new, and he or she put some up on photobucket.
In case any of you guys don't know, I like to see stock looking Camaros in custom paint colors. So these are really neat pics to me personally.
I wouldn't like a pink Camaro (though a magenta 5th gen with charcoal stripes would be cool), but hey, I think it's pretty cool that someone made one.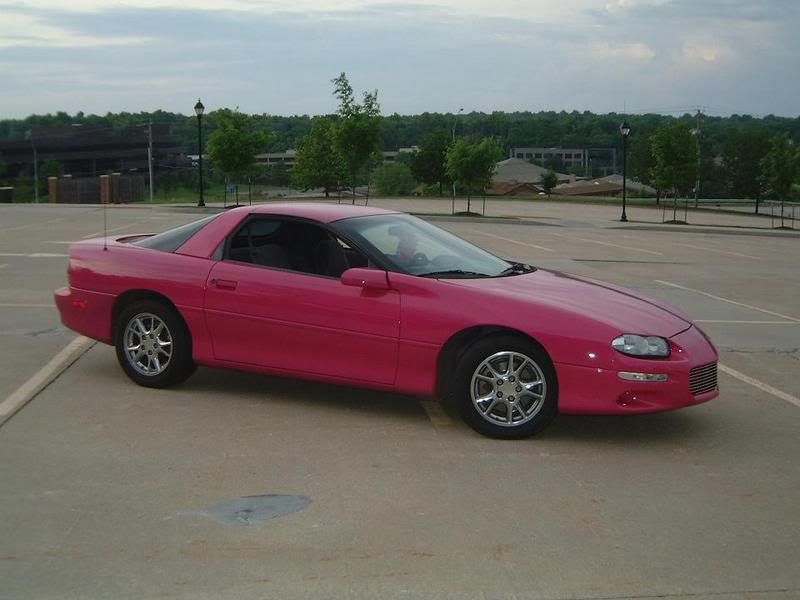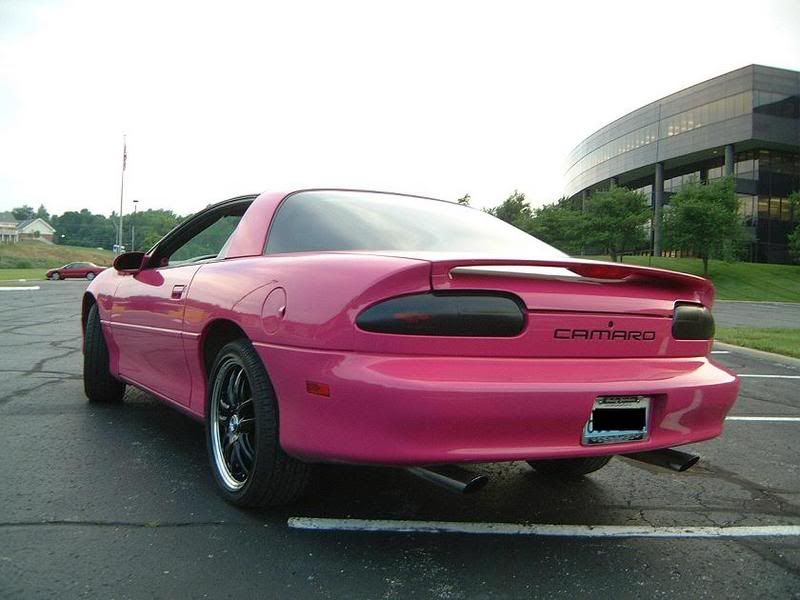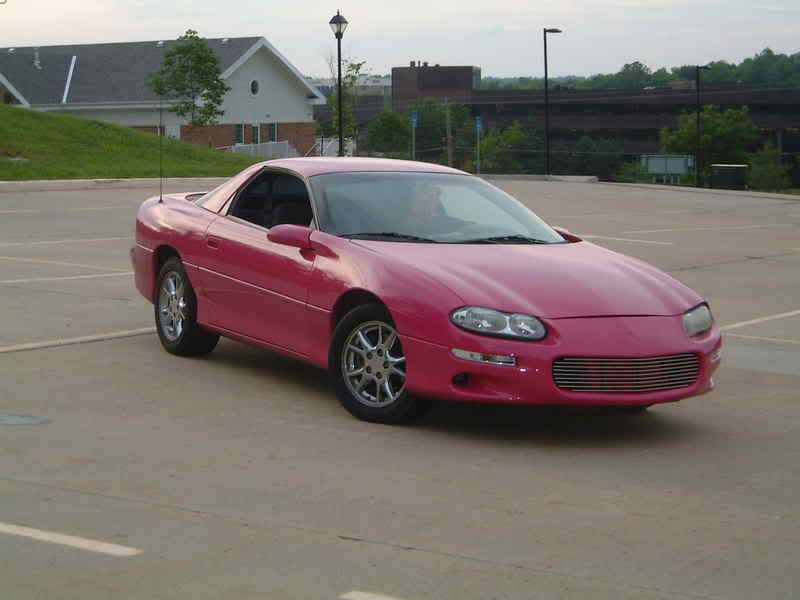 Thread
Thread Starter
Forum
Replies
Last Post
Car Audio and Electronics