NEWS: Heinous Car Thief Crashes Camaro Z/28 Through Dealership Doors
10-08-2014, 10:40 AM
NEWS: Heinous Car Thief Crashes Camaro Z/28 Through Dealership Doors
---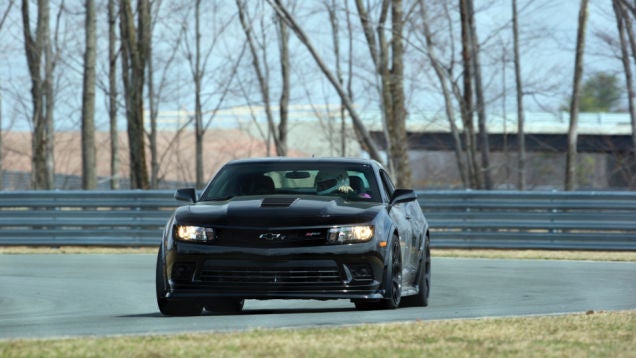 The
Chevy Camaro Z/28
likes doing burnouts. It likes throwing down hot laps on a racetrack; it does not like being stolen. A car thief in Seattle
also took a page from our favorite Nicolas Cage
movie with stolen cars when he boosted a brand new Camaro Z/28 and crashed it through the dealership's doors.
Read more...
More...
10-08-2014, 12:29 PM
Re: NEWS: Heinous Car Thief Crashes Camaro Z/28 Through Dealership Doors
---
Wait wait wait...

You can't do the same things depicted in movies without real and actual consequences?

Say it ain't so!
Thread
Thread Starter
Forum
Replies
Last Post
General 1967-2002 F-Body Tech
Car Audio and Electronics