New 1LE Owner
11-02-2018, 11:07 AM
Re: New 1LE Owner
---


Now that the car is running well - I'm turning my attention to other things. The interior is very nice, but the headliner material is sagging. That's probably next on my list of fixes. I've also realized I need to get the car on a lift and take an inventory of the suspension mods. The PO advertised the car with a Global West torque arm, but it's not - it's a Random Technologies torque arm. It also has tubular front LCA's but it looks like only the lowers and not the uppers - no idea of the brand. Springs are definitely Eibach and rear panhard bar is definitely Hotchkis. No idea on sway bar sizes or brands either.
02-24-2019, 11:06 AM
Re: New 1LE Owner
---
I've been keeping a watch on Craiglist, eBay etc. for a set of wheels and tires to replace the chrome ZR1 reps that are on my car currently. Came across a set of lightly used C5 replicas fitted with Falken RT615-K's on Craigslist and bought them home;
I'm still going to keep and eye out for an original set of SS wheels, but these should suit the car much better than what's on there now.
03-30-2019, 02:54 PM
Re: New 1LE Owner
---
Took care of a couple of items that have been bugging me;
Replaced the mangled power distribution block, with a reproduction one;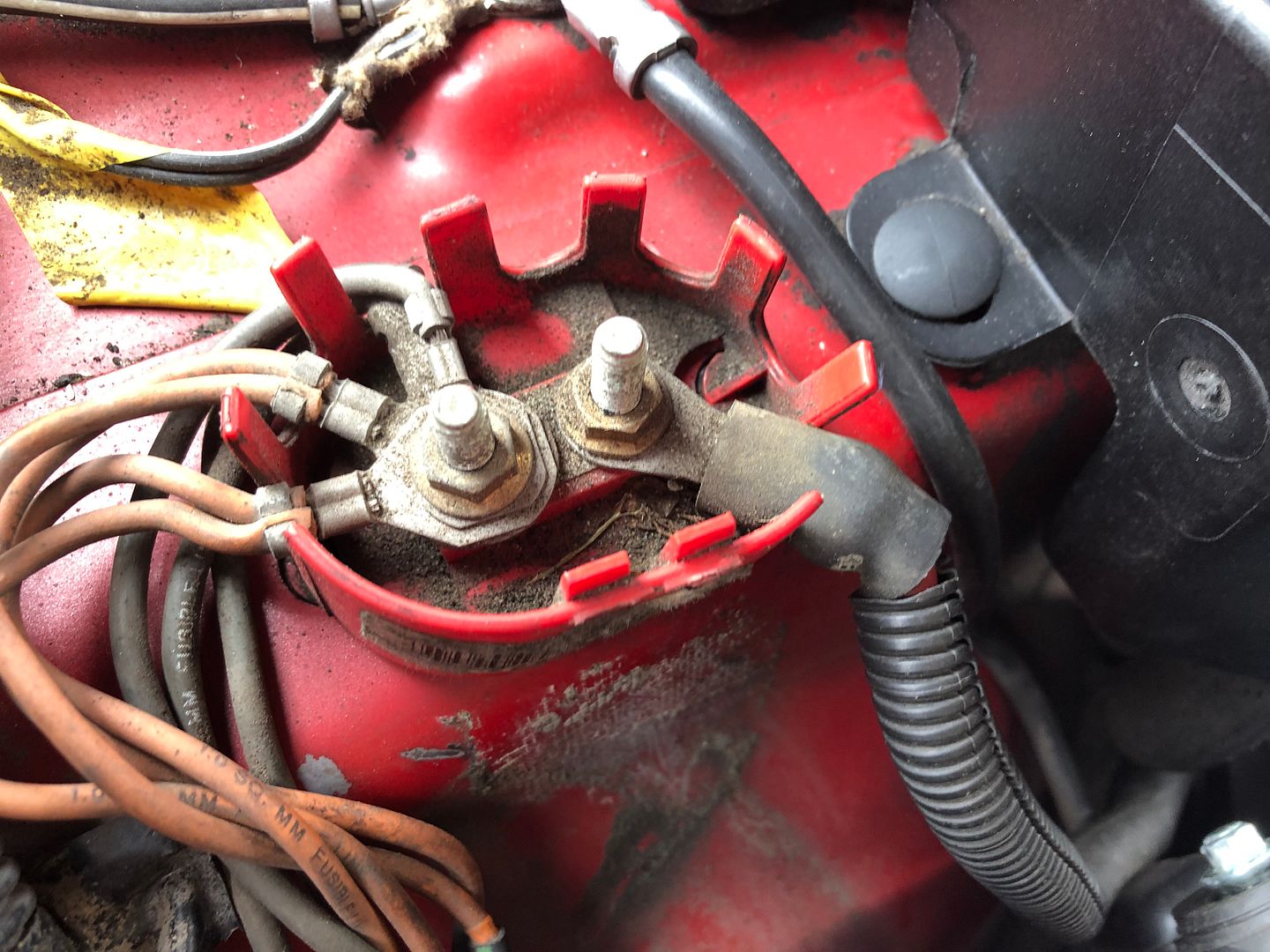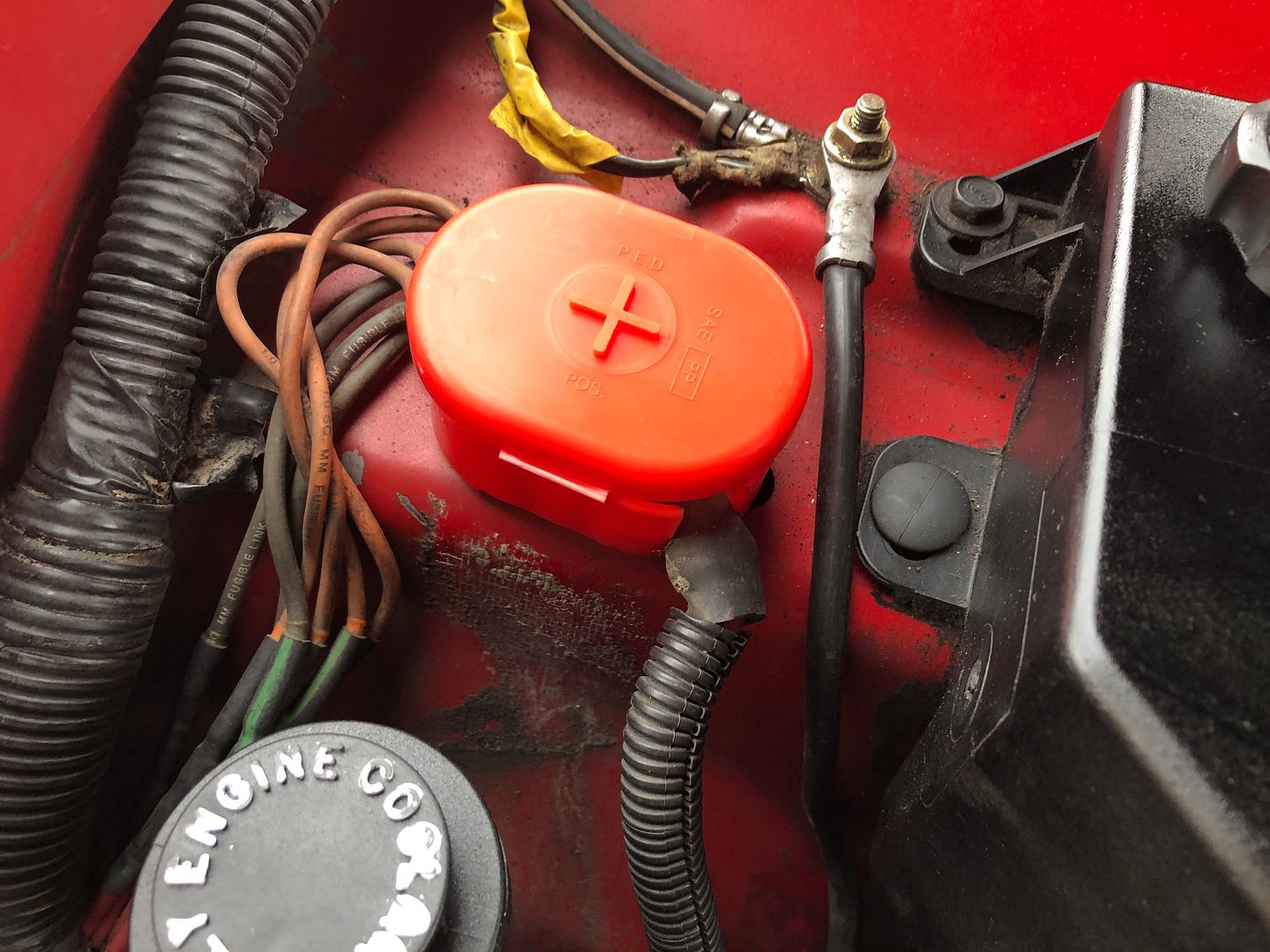 And replaced the chewed up front air dam with a new GM one;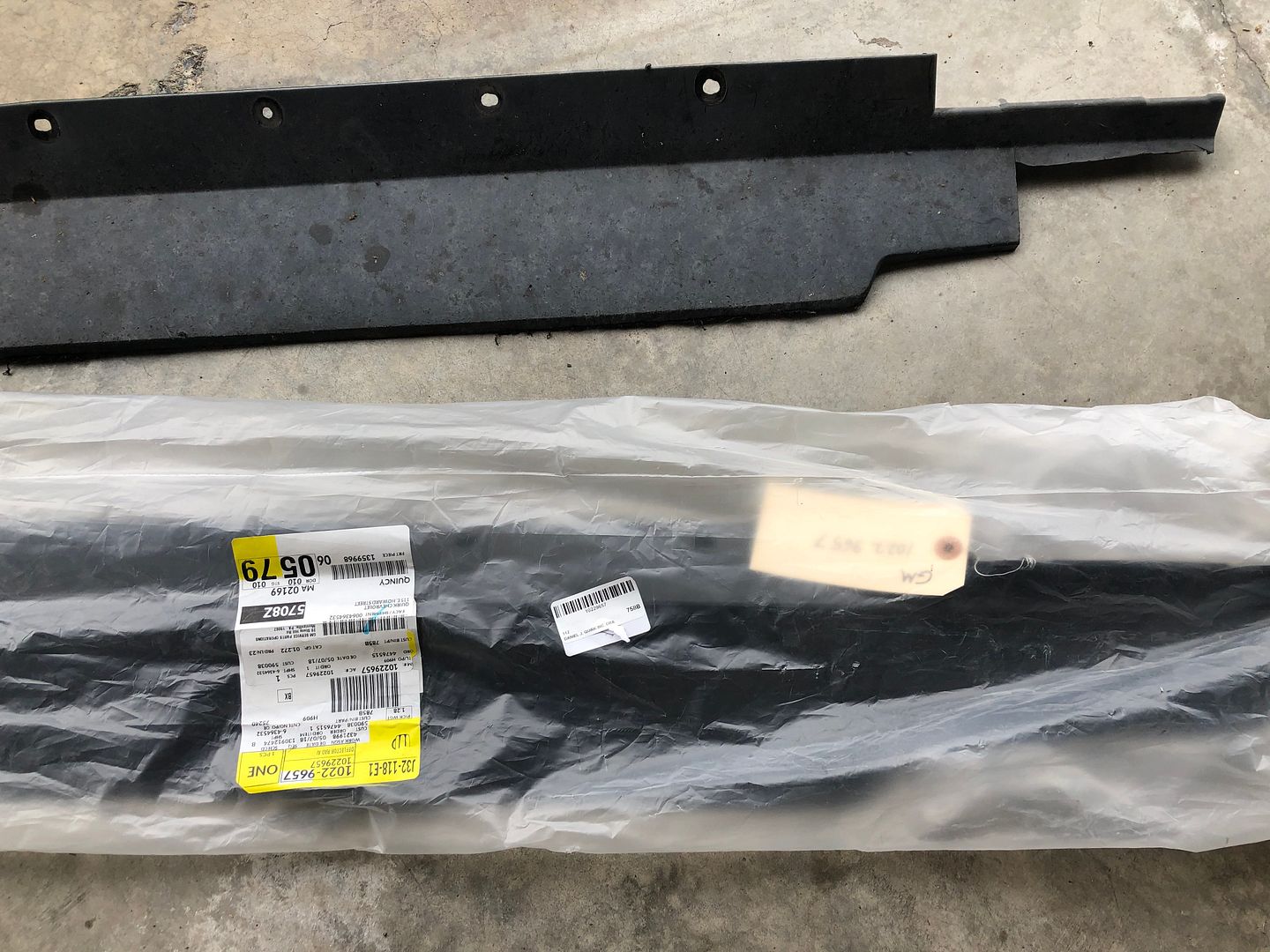 04-26-2019, 05:35 PM
Re: New 1LE Owner
---
No pictures, but I just got done replacing the (sagging) headliner. I'm guessing that's a pretty straightforward job on most 4th gens - but it was a royal B*TCH with the roll bar in place.

For anyone that's looking for one, I ended up buying mine from Rock Auto. It came in somewhere around $130. Fit and finish is pretty good, but you do have to trim all of the openings for the seat belts, rear light, sunvisors etc.
04-26-2019, 06:35 PM
Re: New 1LE Owner
---
The original headliner in my Formula is beginning to sag. I anticipated a problem with the roll bar, particularly after I told the shop I wanted it as close to the roof as possible. Hope my T-tops don't complicate it even more.
04-26-2019, 07:17 PM
Re: New 1LE Owner
---
My roll bar is a Competition Engineering 4 point - it touches the headliner on the corners. I think if I'd had my original fibre-board headliner recovered, I wouldn't have got it back in without breaking it. The replacement headliner is ABS plastic so I could bend and twist it into place around the roll bar without it cracking or breaking. The toughest part was getting it over the roll bar while at the same time forcing it under the seat belt retractors.
My car is also a hard top - I think the job would be easier on a t-top car.
Either way - I'm definitely glad it's done!
04-26-2019, 11:29 PM
Re: New 1LE Owner
---
The T-top headliner may be more flexible. I don't have any factory belts, no back seat, 5-points for both front seats. Also don't have visors... weight reduction carried to the extreme. Made filler plates from aluminum and painted them to match the headliner.
But the bar is custom made chrome moly, and he actually bowed the top bar upwards to conform to the inner contour of the roof. If worse comes to worse, I figure I could get the ABS headliner, and cut it into front and back 1/2's, so the seam would be hidden directly above the roll bar. Would make it a simple install...... I think.
Some photos in this thread, although the factory belts were still installed.
https://www.camaroz28.com/forums/app...2/#post6995905
Thread
Thread Starter
Forum
Replies
Last Post
Suspension, Chassis, and Brakes
Autocross and Road Racing Technique