The PatriotDream.org 68 Camaro project
10-08-2007, 06:47 AM
10-08-2007, 08:02 PM
Got the front subframe on the AutoTwirler rotisserie tonight. This thing is sweet! I was able to load the subframe and adjust it by myself, I love this tool. :thumbsup:
How many f-bodies can you pot in this picture?
10-09-2007, 09:00 PM
Did a little work on the taillights tonight. The bezels were in terrible shape and were rusted and pitted. The pictures make it look a lot better than is actually is, but it still came out pretty good. I'm a perfectionist when it comes to my powdercoat, so I'm going to block same it to take out some of the small runs and bumps and lay a second coat on it to see if it will fill some of the pits. I'm going to go tomorrow to pick up some stainless hardware for the back of it, too. I changed the lenses from the stockers to a set of LEDs that MuscleRodz hooked me up with.
So it went from this: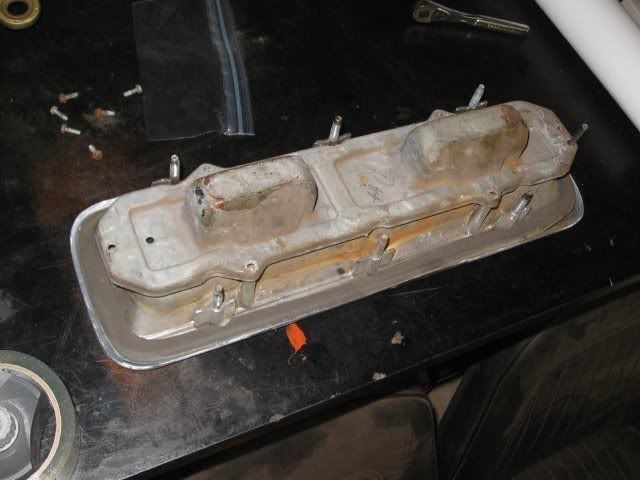 To this:
Before and after: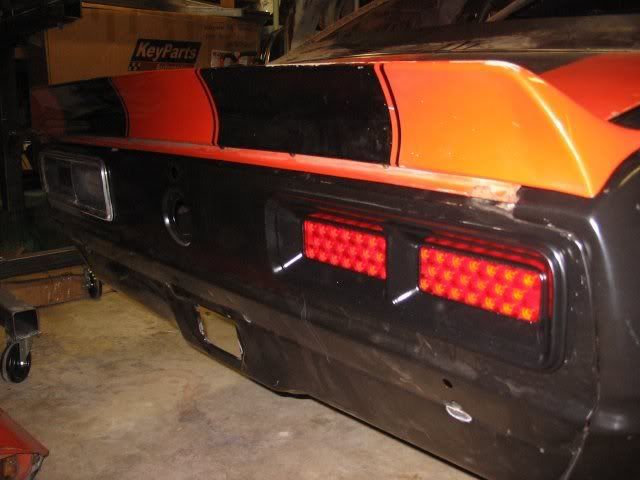 10-09-2007, 09:29 PM
10-14-2007, 01:33 PM
We got some work done last night on the car. First is my beautiful wife and her paintjob on the rotisserie!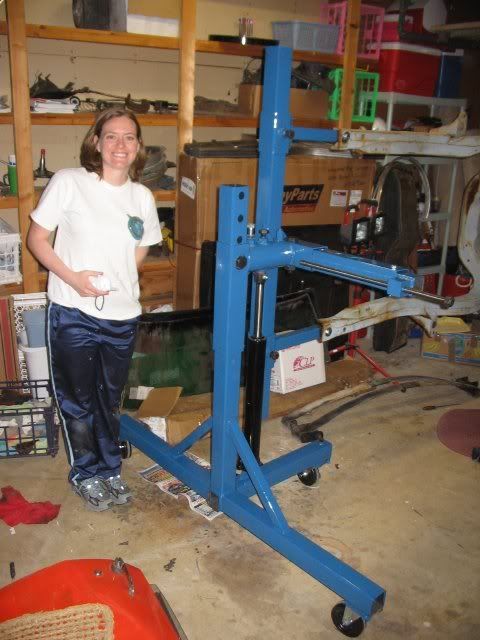 And then we move on to the car.
We took the rear spolier off and it looks like it was held on by two studs and a ton of silicon. One more thing to fix. The trunk lid looks very savable, though.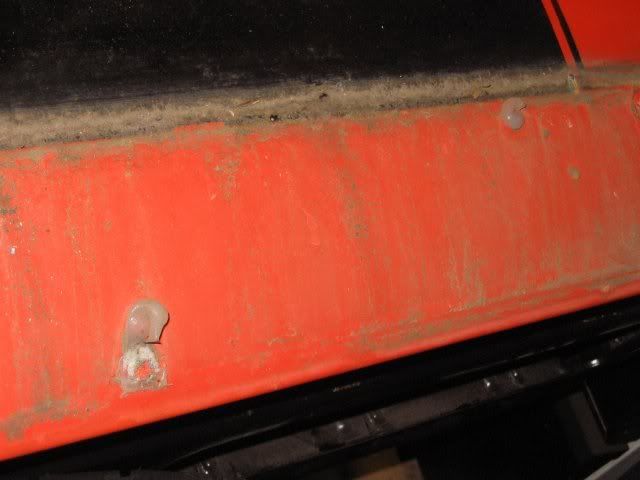 Also got the interior most of the way torn down. The wiring is trash and most everything needs to be replaced, but I want to give Shawn a new car, so I would be replacing all of that anyway.
And the rear axle that a friend gave me for the car. It is only a 8.2", but I'll freshen it up and it should do fine. I gotta use what I can if it isn't donated for this build, so 8.2" axle it is.
And then we tore down most of the front sheetmetal and all on the car. Gonna try and finish smoothing the firewall and getting it cleaned up soon.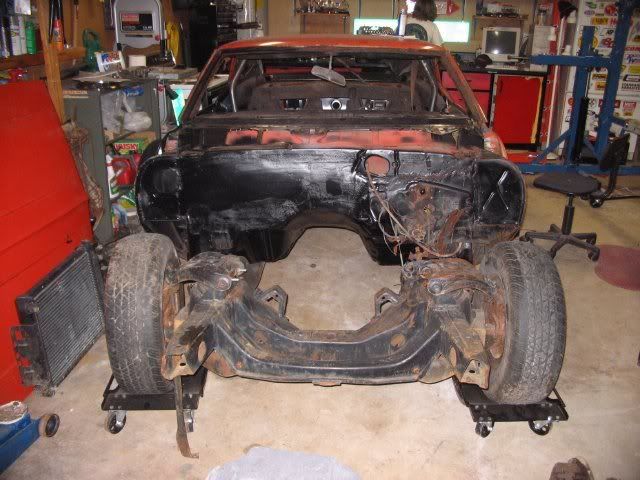 10-14-2007, 09:31 PM
This is such an awesome project! What are you going to do for suspension? I know your brother is going to be amazed when he gets home. It would be great to do one of these for everyone coming home from overseas....he's definitely a lucky guy.
10-14-2007, 10:10 PM
I know, I wish I could do one for everyone. They all deserve it.

For suspension we are running an AirRide setup. They are hooking us up with a big sponsorship deal, so I'm going to be doing a ton of side powdercoating jobs to pay for it. If anyone needs any powdercoating, hit me up!
10-15-2007, 08:01 PM
Today I received a carbon fiber header and cowl panel donated by Anvil Auto! These things are friggin sweet and I bet only weigh about a tenth of the weight of the factory ones!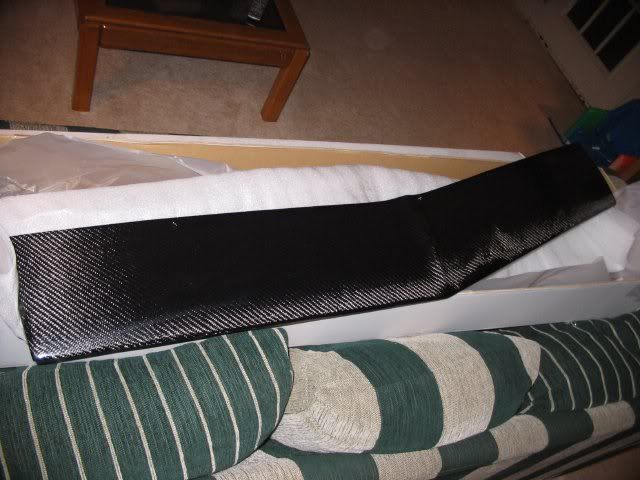 American Auto Wire is also hooking us up with a new interior wiring harness for the car! All I could think about as I sat there holding the remnants of the car's harness in my hands was "I hope AAW is interested in helping out" and sure enough, they came through for us!
10-28-2007, 02:44 PM
Got some new parts! A friend of mine gave me an LS1 intake and coolant tubes for the engine. I also got in the Bullitt replica wheels that Custom Wheels Market gave me a discount on.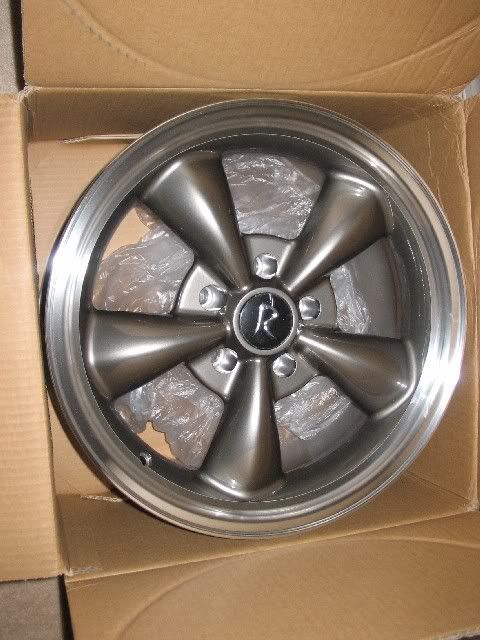 Haven't done much to the car since I just bought some new tools since I broke a few and some of mine just plain sucked. Gotta have the right tools to build a good car! The aftermarket frame is being lengthened for me by Staples Engineering, so once that is done I'll be able to get the back of the car back together.
10-29-2007, 06:40 PM
The guys over at RotorsOnline.com hooked us up with some Axxis brake pads for the LS1 brake conversion! These guys have been a huge part of making the LS1 brake setup come into place.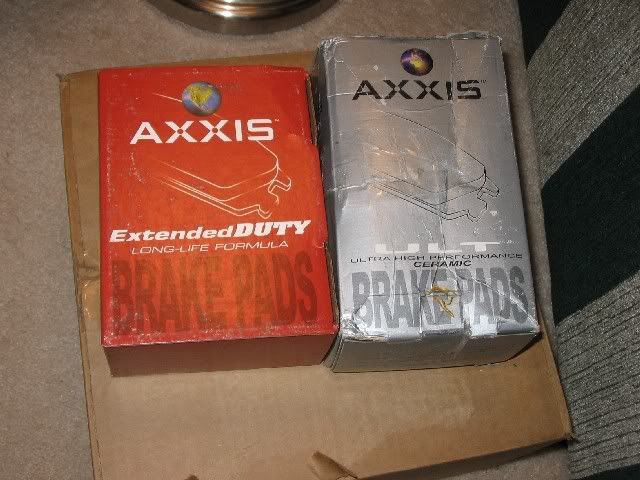 10-30-2007, 09:44 PM
Big day today! Got the tires mounted and mocked up on the car!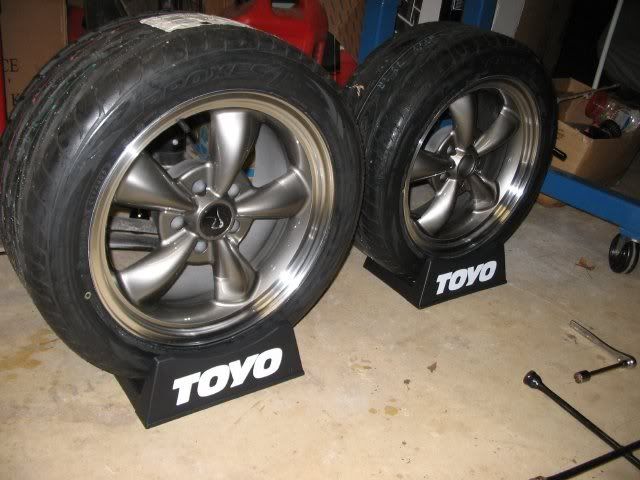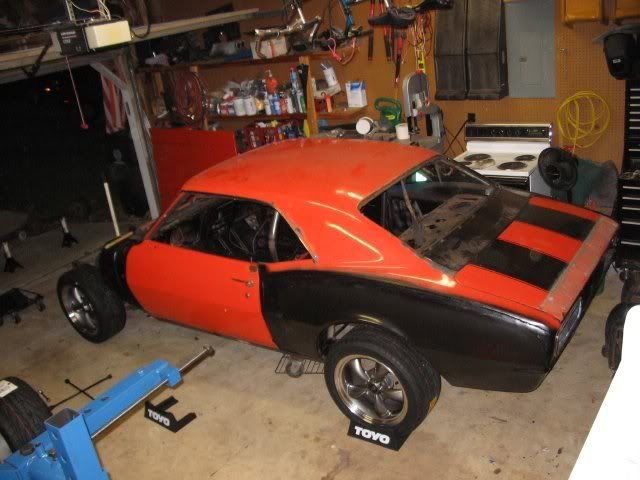 We also got a fuel pump in that was donated by Walbro!
11-07-2007, 08:23 PM
Well, it's going a little slow right now, but things are going on in the background! No photos worth posting though. The engine is being built, the trans is being rebuilt, and I still haven't gotten the frame back, but should have it back by the weekend.

The spindles are going out this week to be modified to fit the LS1 brake setup, and I have modified the firewall and brackets to fit the LS1 brake booster. Once it is done and cleaned up I will post photos.

So that's where I am at. Prothane just donated a total Motion Control package for the car, so I'll be finishing up the front subframe as soon as the POR-15 that was donated gets here.

So as you see, it is slow now, but will hit me like a sock full of pennies in a week or so!
11-07-2007, 08:50 PM
I get goosebumps everytime i read this thread. Cant wait for the next update
11-07-2007, 09:57 PM
So it sounds like a cool project but how did you get all these donations for one out of thousands of people serving over seas? Am i missing a special story or something?
---
Last edited by zx1216; 11-07-2007 at

10:00 PM

.
11-07-2007, 10:55 PM
Registered User
Join Date: Nov 2004
Location: Raleigh, NC
Posts: 1,377
He's the only one who asked.
There is a lot of people doing stuff for family members who are serving right now, this is his thing.