The PatriotDream.org 68 Camaro project
08-07-2007, 08:57 PM
The PatriotDream.org 68 Camaro project
---
Been a while since I've posted here. I used to be a sponsor back when I had my old business, Schoch Performance, but been pretty hard into the Trans Ams since I shut it down and haven;t been here much. Now I'm building my first Camaro, well, building it for someone else, but still I'm building it.
We're building a 68 Camaro for my brother-in-law who is currently in Iraq. We recieved a bunch of donations and purchased a car. We've also received a ton of parts from various individuals and businesses and are on our way to building a hell of a car. If you are interested in following the project, please visit our website at
http://www.patriotdream.org
and follow along or find out how you can help!
So the project is to turn this: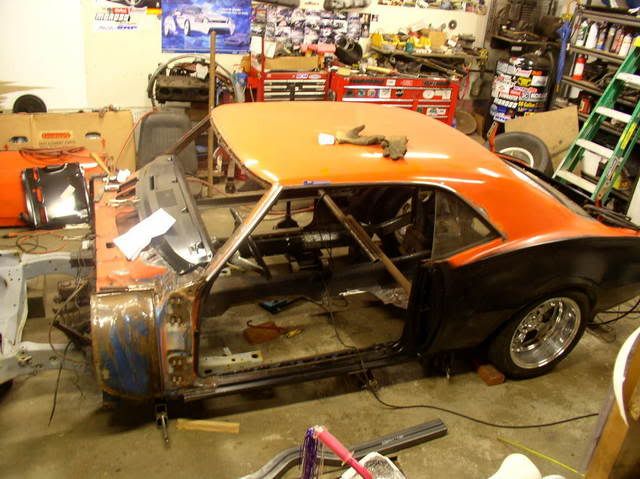 Into this: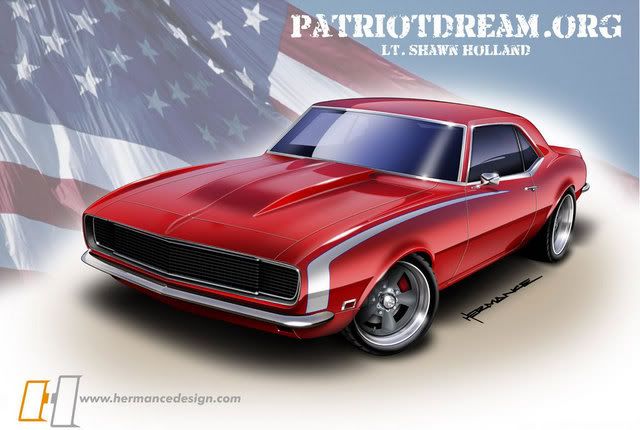 Before Shawn gets home in July of 08!
08-07-2007, 09:15 PM
Got any pics of the car before it was torn apart? I like the color scheme that it had going on and would like to see more of it.
08-07-2007, 09:21 PM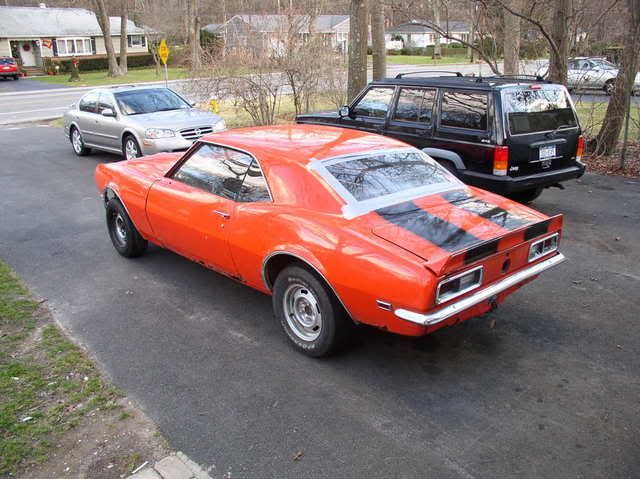 The black is where new rear quarters were installed. The car was some orange color before the body work started.
08-07-2007, 09:22 PM
Member
Join Date: May 2003
Location: So Cal
Posts: 237
08-07-2007, 09:24 PM
08-07-2007, 09:25 PM
I may actually do my next car in black and orange after seeing that pic, but this one's gonna look just like the rendering.
08-10-2007, 03:25 PM
Custom show plate and cowl hood panel donated by Undercover Innovations. These things are NICE! They're gonna look great on the car. Pardon the terrible pictures, I am in the process of reorganizing and laying new floor down in the shop for the arrival of the Camaro and it is a mess in there!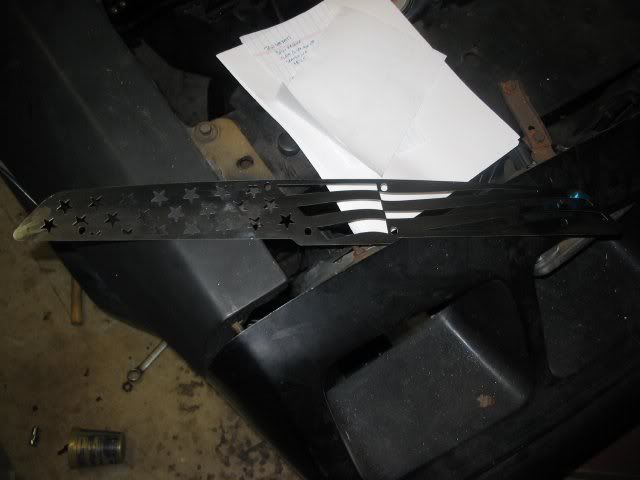 and some LS6 springs and LS1 injectors I purchased off of LS1tech.com
08-10-2007, 03:29 PM
Holy **** that thing had alot of rust on it.
08-10-2007, 03:44 PM
The previous owner nicknamed it "Project Swiss Cheese" since it had so much.
He replaced pretty much every bit of it, though. New quarters, tail panel, rear framerails, floorboards, inner and outer rockers, cowl panel, etc. It's gonna be like a new body when I get it back from him.
08-15-2007, 08:00 PM
Outer wheelhouses donated by Lutty's Chevys!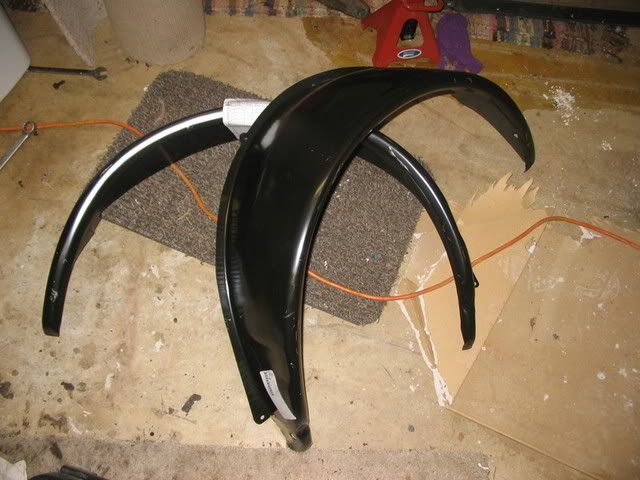 08-18-2007, 01:28 PM
Carbon fiber header gaskets and LED taillights donated by MuscleRodz!
Automotive rotisserie donated by AutoTwirler! (going to assemble tomorrow, this is just off the truck!)
08-21-2007, 09:31 PM
Drilled and slotted LS1 rotors donated by RotorsOnline.com!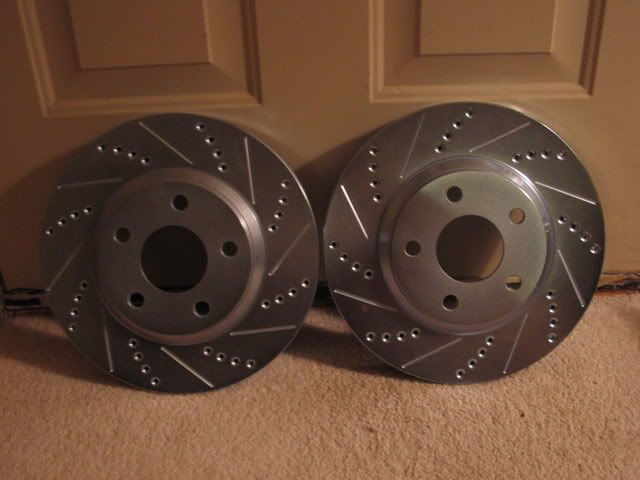 08-28-2007, 10:00 PM
Just got back from the TA Nationals, so I haven't had a chance to get the 2" cowl hood that Firewheel Classics donated home yet, it's in my office at work.
But I did get a LS1 master cylinder from a good friend of mine.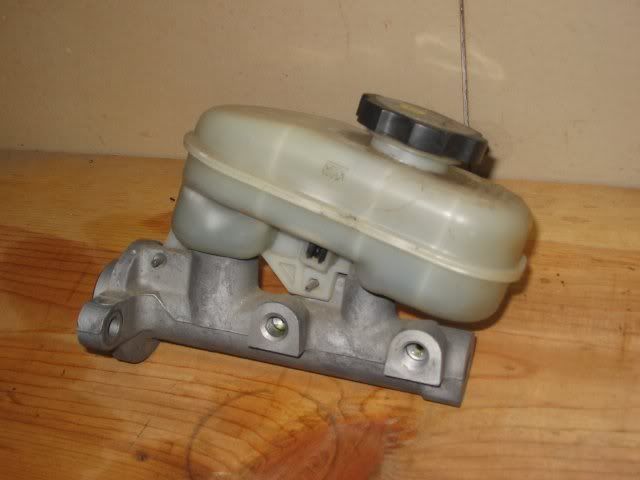 08-31-2007, 01:48 PM
Got some new goodies today!
Steel 2" cowl hood donated by Firewheel Classics. This thing is SWEET and is gonna look killer on the car!
Also got a new gas tank and RS grille donated by Eckler's Camaro. These are gonna look sweet as well!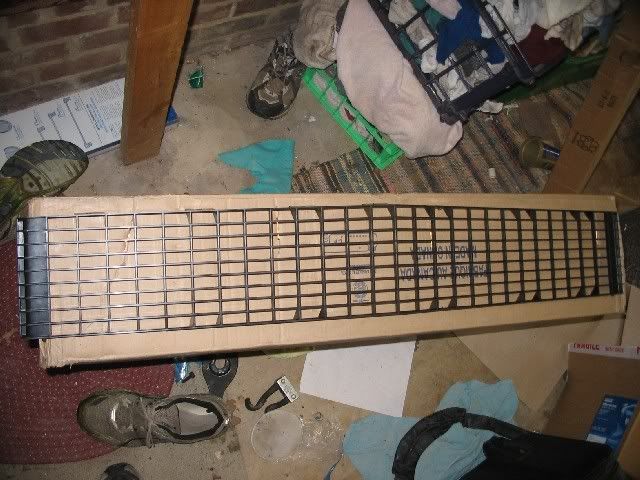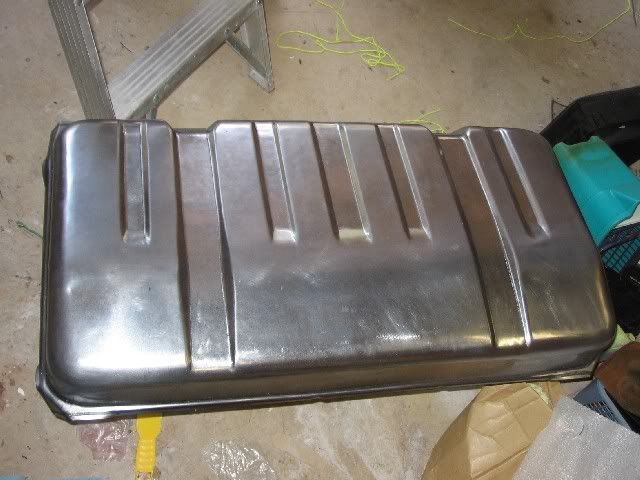 08-31-2007, 02:15 PM
Registered User
Join Date: Nov 2004
Location: Raleigh, NC
Posts: 1,377
Keep us updated on your progress buddy. Heck I could even donate a Saturday to help you wrench on it if you wanted.